A fun and active playground can now be educational and creative with Play Panels from The School Playground Company!
We all know kids love to get stuck in with independent play. So why not put their education and fine motor skill development in the hands of your students on the playground?
A variety of playground equipment is vital to a school playground design built around comprehensive play provisioning. This means that you provide a range of playground games for primary school children to assist and supplement the school curriculum. But also that school playgrounds need to include early years outdoor play equipment for sensory stimulation, promoting the development of fine motor skills throughout a child's school life.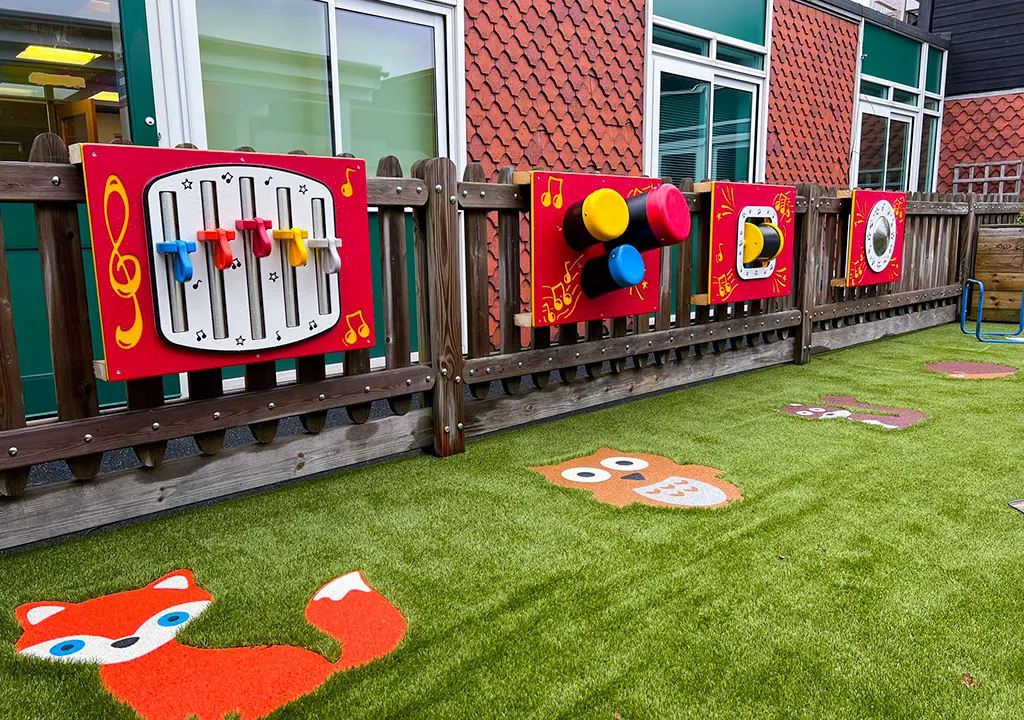 What makes Play Panels such good Playground Ideas for Schools Equipment?
Children need to be surrounded by opportunities for experience and education at all stages of development in order to promote healthy and full development. Play is the perfect motivator to get them involved and inspired for independent learning from an early age this is one of the reasons why play is important in early years education.
The School Playground Company's Play Panels are designed to be easily integrated into your playground and attached to existing structures to give your students an extra option for play. The hard-wearing HDPE play panels are brightly coloured to appeal to childhood interests while providing a range of educational and creative activities.
The playground design of our wide range of panels focuses on acting both as outdoor sensory wall panels promoting inclusive and unique play values and experiences, while also being premier educational outdoor play equipment for a range of subjects.
Promoting Independent Learning
Play Panels have unique and distinct focuses on different aspects of learning, from UK maps to time and date learning, our Educational Play Panels are designed to integrate learning into the fun of your playground.
You can also tailor your playground design to match each school subject with a combo of our selective range of educational play equipment for schools!
Looking for high-quality Play Panel Equipment Sets?
You can discover how you can fit some education, inclusion and creativity into your dream playground project by booking an appointment with our playground consultant team or by getting your quote today.
Simply fill in our handy contact form and start your journey with The School Playground Company!