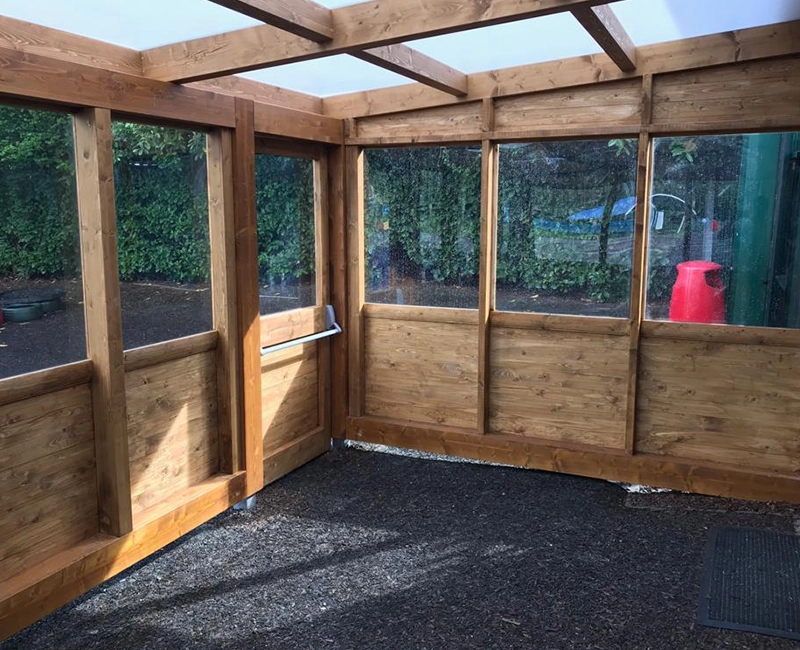 Shelters and Canopies for Primary Schools
Bring something unique to your playground with a fully customisable professional outdoor canopy or shelter.
Our modular shelters and canopies range are customisable, made to measure and built to last. Build your perfect shelter step by step to fit every space and budget
WOODEN CANOPY OUTDOOR SHELTER IDEAS
Every element of your school shelter or exterior canopy is customisable, here are just some of your options.
FEATURES OF YOUR SHELTERS & CANOPY FOR SCHOOL PLAYGROUNDS
With enclosed infill panel options, you can also select a door from our selection of rolling, sliding, single or double door options.
Safely collect rainwater from the water-roof with our amazing rainwater and guttering system complete with downspout and water butt.
MARKMAKING AND PLAY PANELS
Make your outdoor shelter the perfect play space by including our range of play extras. Include whiteboards and chalkboards for lessons and fun activities for use during break times.
As with any indoor or outdoor space, canopies and shelters should be accessible. We provide ramps to access raised flooring in shelters and ensure doors are wide enough to be fully accessible.
Contact us today to arrange an appointment and start your playground project.