Outdoor Classrooms & Gazebos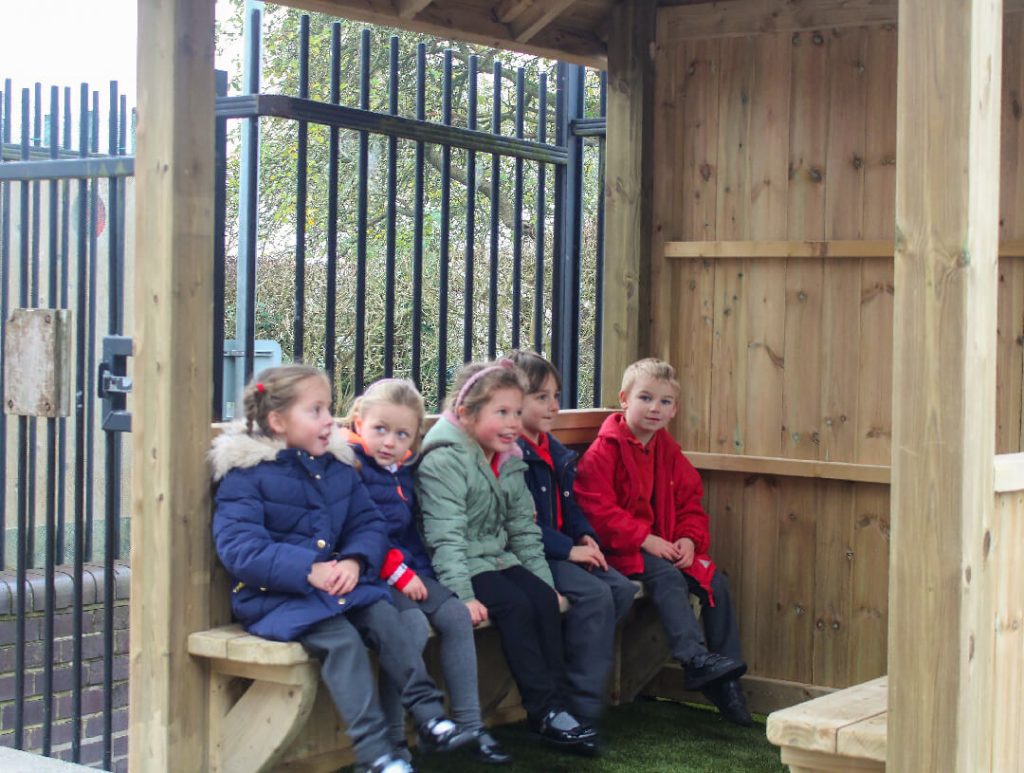 OUTDOOR CLASSROOMS & GAZEBOS
Imagine a place where you and your pupils are free from the constraints of a classroom; where nature can inspire them in a healthy environment and bring a sense of adventure to their learning.
The School Playground Company provide bespoke Timber Outdoor Classrooms across the Midlands, including Warwickshire, Leicestershire and Nottinghamshire.
Bring Outdoor Learning to life
Bring outdoor learning to life with our range of outdoor classrooms that can provide shade and shelter at playtime and an additional learning space on your playground or school field. We can provide a range of custom built Timber Outdoor Shelters for Primary Schools
We know that learning doesn't just happen in the classroom; our yurts and gazebos for Primary Schools can become a vital piece of your educational portfolio, providing children with important social interactions, physical exercise and imaginative play.
MOTIVATE STUDENTS & MEET THEIR CHANGING NEEDS & INTERESTS
Outdoor classrooms are adaptable structures that offer a different environment for teachers to motivate students and meet their changing needs and interests throughout the curriculum.
The School Playground Company can offer Bespoke Outdoor Classrooms, Shelters and Gazebos that are tailored to your schools' needs.
Contact us today to arrange an appointment and start your playground project.