Wonder of the outside world is something all children can learn to appreciate whether inside same and warm, or splashing around in puddles on the school playground
The bleak midwinter weather shouldn't be an excuse to abandon the playground- it's an opportunity to explore it anew!
Here's how The School Playground Company can best help optimise your playground for the coming winter weather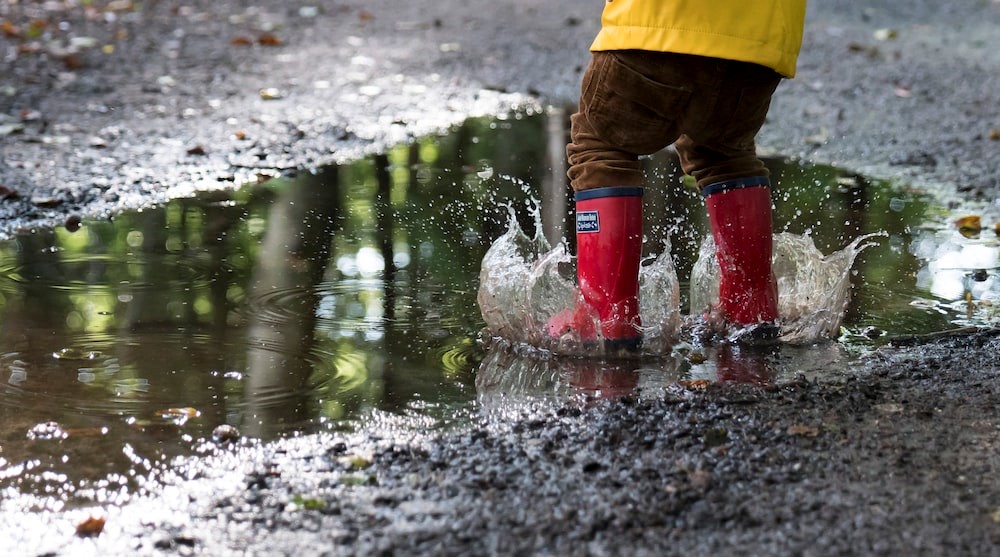 Outdoor Classroom Activities
Although children love to splash around in muddy puddles, playground shelters for schools are essential for keeping them safe and warm this winter to avoid the dreaded winter colds. But playground shelters don't have to be just shelters, they can become exciting and educational outdoor classrooms for all kids to enjoy their playground time in a new way!
Teaching Science
Meteorology, as the study of weather patterns, is an area which is not often the focus of primary school lessons. However, being outside in the outdoor classroom, students can see for themselves the way weather changes, bringing them closer to this exciting and changeable part of the natural world.
Lesson plans inspired by the winter weather can range from learning about the water cycle and the formation of clouds on a large scale, to the differences between the many types of clouds, to how gravity works through observations of rain.
Rainy weather can open up many new avenues for outdoor learning, giving children the opportunity to experience scientific phenomena for themselves close up and personal from the safety of a dry outdoor classroom.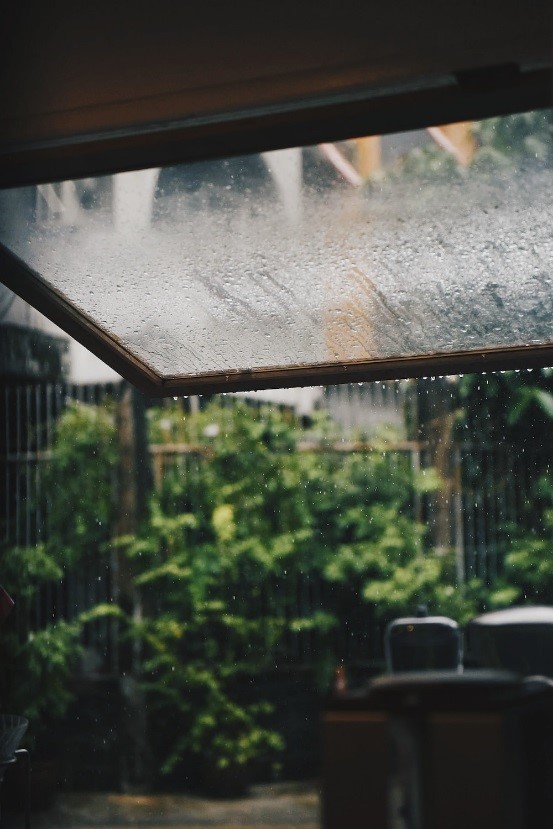 Stories and Songs
For younger kids, stories and nursery rhymes can really stoke the imagination, and are important part of creative development. The cosy outdoor classroom is a great place for children to have fun singing songs like 'Rain Rain Go Away', or 'Its Raining, Its Pouring'.
Winter weather has inspired many books like 'The Snowy Day', and 'Splish, Splash, Ducky!'. So why not get your students to wright their own short stories or poems based on what they can see around them in the natural world. Whether that be the raindrops racing down the side of the school canopies or imagined shapes in the clouds, let them stretch their creativity from the ideal vantage point of the outdoor classroom!
Arts and Crafts
Decorate the inside of your outdoor classroom with a whole range of arts and crafts projects, for kids to learn through play on the school playground. These could be inspired by the weather, with cotton wool clouds and rainbow painting, or holiday-themed decorations and games to play in school, which you can check out here. Get creative and show your students why art is important even in the glum weather!
The School Playground Company's Outdoor Classrooms and Playground Shelters
Here at The School Playground Company, we offer a wide range of expertly designed and built to last playground shelters for schools.
Shepherds Outdoor Huts– A unique and creative setting for an outdoor classroom, this playground equipment acts as a great playground shelter, with double glazes windows, many options of finishes and designs and even optional electric supply. Perfect for any indoor classroom you could want!
Yurts– For that special touch, why not choose our unique yurt design of this range of playground shelters. Ranging from 3.5m to 10m in diameter, a yurt outdoor classroom is bound to be among the favourite playground ideas for primary schools.
Download our latest School Outdoor Classroom brochure here [pdf] for more details.
Stay Safe Outdoors
Even in the often harsh Winter Weather, getting fresh air and playing in the playground is still important for any growing child.
Normal playground activity in the rain can even enhance the development of gross motor skills and awareness of the physical world. Learning how to adapt their play for rainy weather is a great way to develop children's critical thinking skills and independence!
However this valuable learning through play can unfortunately come at the cost of a few slips and falls. The School Playground Company therefore is dedicated to providing high-quality playground safety surfacing, including wetpour or rubber mulch surfacing, artificial play grass, and grassmats.
Playground marking are a great way to encourage safe play on the playground. Interaction with educational outdoor play equipment such as playground markings with creative designs helps children improve their balance while learning through play. Our high-quality and colourful interactive playground markings are designed to resist fading in adverse weather conditions and wear-and-tear from play.
Enjoy the Weather!
Playgrounds should be fun all year round! Don't let kids miss out on outdoor play and learning in outdoor classrooms this year! Just make sure they wrap up warm this Winter, and they'll be free to enjoy the wonders of the outside world safely and creatively with The School Playground Company's children's outdoor play equipment.
If you think our products are right for your playgrounds continue to browse our website or contact us today for more information on how we can help.