Explore creative outdoor Halloween activities for school children to celebrate the holiday in new ways with our suggestions for a fun and frightful time!
1. Creepy Crafts
To start off the Spooky Season, why not get creative and encourage kids to make their own Halloween decorations with a range of fun and exciting craft activities for all ages?
You can let your students' imaginations go wild to bring their own spooky spin to decorate your outdoor classrooms, fencing, benches, and planters in unique ways. A few ideas to get you started include:
Pumpkin painting- avoiding the dangers of carving but with the same amount of fun and creativity! With fake or real pre-carved pumpkins, you can turn any space into a Halloween-themed outdoor area!
Ghost paper chains- all you need is some white paper and some safety scissors, and you can have chains of dancing ghosts around your playground
Witch hats- some sturdy cardboard or craft paper and paper plates are all you need for your students to create amazing witch hats.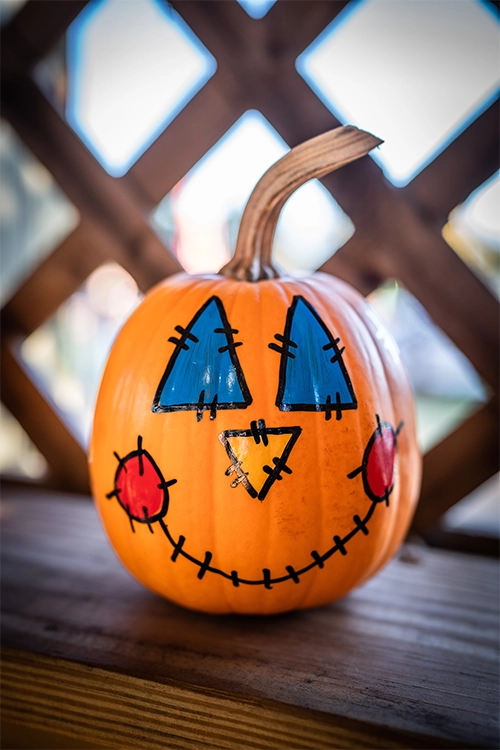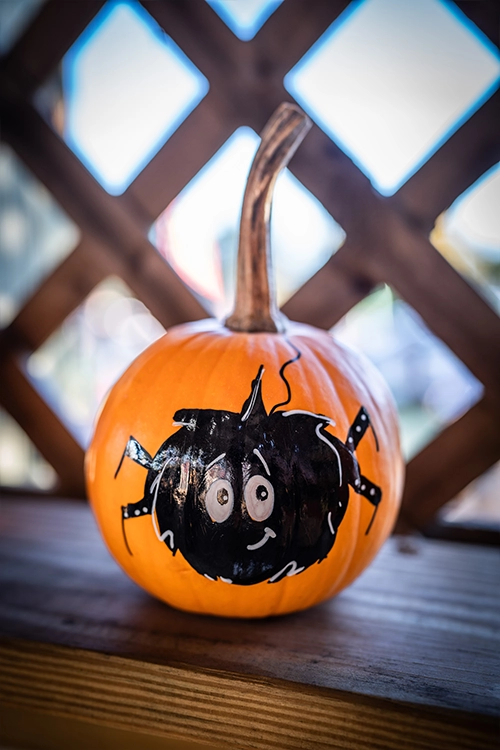 1. Spooky Slime
An outdoor kitchen, available from the School Playground Company, is a vital piece of playground furniture that encourages messy play as a unique form of sensory fun. A favourite EYFS activity, playing with slime in a designated messy area is great for developing fine motor skills and creativity, and adding plastic spiders, eyeballs, and more spooky Halloween playground toys to your slime kid adds an extra layer of scary fun!
2. Horror Hunt
Setting up a scavenger hunt in your school garden or playground is a surefire way to engage kids in curiosity and encourage activity. Let your students run around together to find spooky items across the playground. Toy eyeballs, sweets, and even mini pumpkins can make great items for teams or individuals to hunt for!
This is a very popular Halloween Forest School idea that gives kids an opportunity to dig through nature, engaging with the outdoors in new ways.
3. Don't be Scared of Spelling!
Even in outdoor learning sessions, you don't have to abandon the Halloween theme! Educational play equipment like whiteboards, or literacy play panels can be used to teach spelling rules and learn new vocabulary in a fun spooky way!
Play Hangman games on the board or spell out simple Halloween terms on literacy play panels or other alphabet-learning equipment to teach and to terrify! Our snake outline alphabet hopscotch playground markings are perfect for kids to jump and run around to spell out Halloween words suitable for different key stage learning.
4. Mayhem with Markings
Playground markings are a great investment for any playground, kids can tell their own stories, practice their numbers and letters, and play tactile games with one another. Get in touch to ask about our customisable range of storytelling playground markings with spider webs, a scary giant octopus, and colourful snake designs.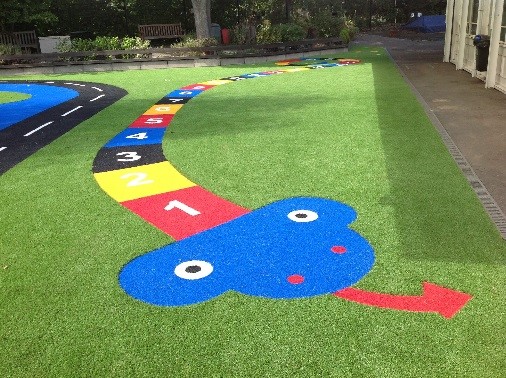 Another option is to get your students to spookify your existing play markings with washable chalk designs. Many of our playground surfacing options are easily washable once November rolls around, so why not let your students go wild with their Halloween ideas for your school playground this year?
1. Abominable Acting Activities
Get up on your outdoor stage to engage the whole class in different acting and performance games. A creative corner for children to express themselves, dancing, singing, and acting gives them the freedom to discover art and performance on the playground in independent play or during structured lesson time.
In a Halloween twist on the classic party game charades, each child gets to act out a scary story or iconic horror character in whichever way they want. This form of creative activity is great for building confidence and strengthening peer groups in schools while kids are having fun expressing themselves.
2. Ghostly Games
Get kids active with outdoor Halloween games that use your existing outdoor sports and playground supplies in new fun Halloween-themed ways. Use your multi-games area for a game of hockey with fake pumpkins or break up into teams for a relay race passing different Halloween props when running along the Daily Mile Track or climbing and clambering on your adventure trim trail.
Celebrating Halloween in schools' fun and active playgrounds is made easy with the addition of a few Halloween-themed playground toys and craft decorations. This encourages kids to involve themselves in activities they may otherwise avoid, encouraging fitness by adding a bit of spooky fun!
3. Strange Sensory Spaces
The School Playground Company is a playground equipment supplier that specialises in Sensory Play equipment and bespoke themed spaces for your school's needs. Self-directed play is at its most fun in a space specially designed for self-expression and sensory exploration.
Musical play equipment sets are great for creating spooky sounds with rain sound effects and eerie bells and chimes. In addition to this, with full play sets, your students can recreate classic Halloween songs to fill your play space with the Halloween spirit!
Outdoor classrooms can also create a unique space for themed sensory exploration. Our recent bespoke 'Hobbit House' outdoor classroom project has hidden secrets … a glow-in-the-dark sensory space perfect for a spooky party or for SEN children to explore new sensations in a safe space!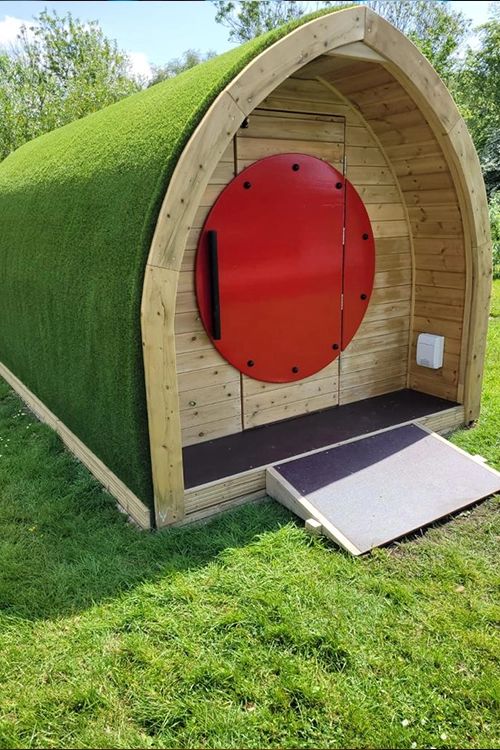 Celebrate with the School Playground Company!
With our wide range of amazing school playground equipment, your students can have the best Halloween this year. So why not make the most of your outdoor space by trying out some of our Halloween Activities for Schools this year?
Interested in our equipment? Get in touch by booking an appointment or getting a quick quote from our contact page.