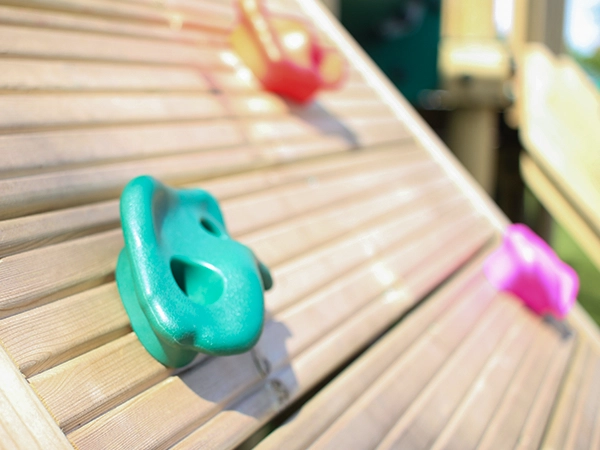 Embrace the environment with sturdy, long-lasting wooden playground equipment for schools. Modern playground design specialists are returning to traditional materials with a new twist to create amazing innovations in the secuservrity, sustainability longevity, and aesthetics of our equipment.
The Benefits of Our Wooden Play Materials
Returning to traditional playground materials with modern standards of construction and treatments to the wood. Plastic equipment can be thin and become brittle with changing weather conditions and over-use.
The School Playground Company's Outdoor Classrooms, canopies for school playgrounds, trim trials, and other wooden active play materials use a variety of high-quality wood chosen specifically for each use. Our innovative use provides many benefits to our wooden equipment, including:
Unmatched durability
Resistance to moisture, decay and pests
Splinter-free surfaces
Smooth to the touch feel
Sustainable material (School Playground Company's oak is sourced from PEFC certified suppliers)
Adding a traditional, authentic aesthetic to your playground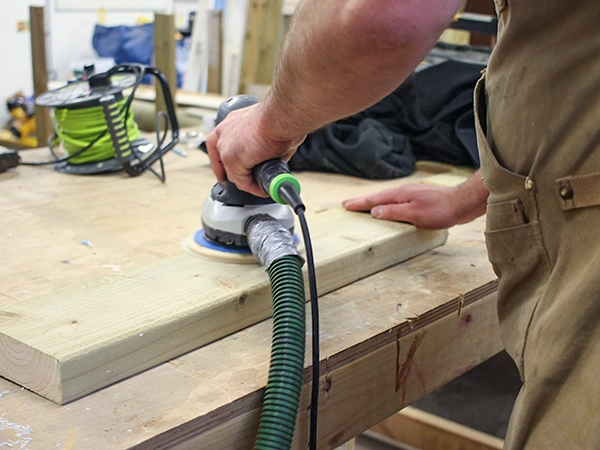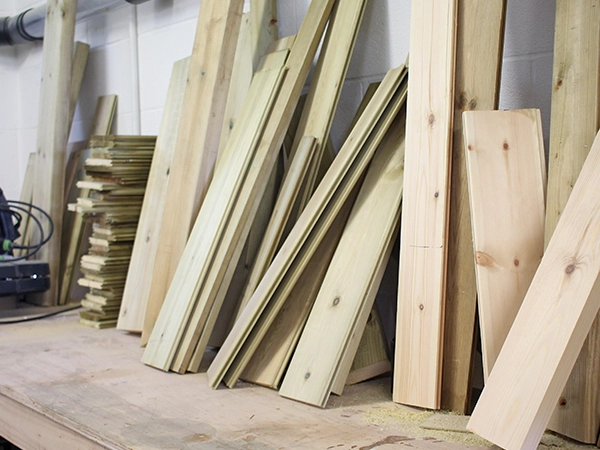 Wooden School Canopies and Timber Shelters
The School Playground Company provides a range of bespoke playground shelters including gazebos, playhouses, creative dens, and canopy designs. Our wooden shelters use premium PlayGuard Radiata timbers for a smooth and splinter-free finish.
Weatherproofing your Roofing
Kiln-dried and sanded Radiata timber is used as the sloped roof of our gazebos, with additional protection from waterproof lining. Your weatherproof gazebo can also be improved with the addition of our water-tight tongue and groove timber or Western Red Cedar shingles.
With different colour options and a variety of materials, our shingle rooves are a truly unique innovation to keep your outdoor classroom exciting, but most of all safe and dry. Western Red Cedar shingles are naturally anti-fungal and anti-bacterial, another advantage of a wooden shelter. This keeps maintenance costs down and protects your gazebo roof for longer.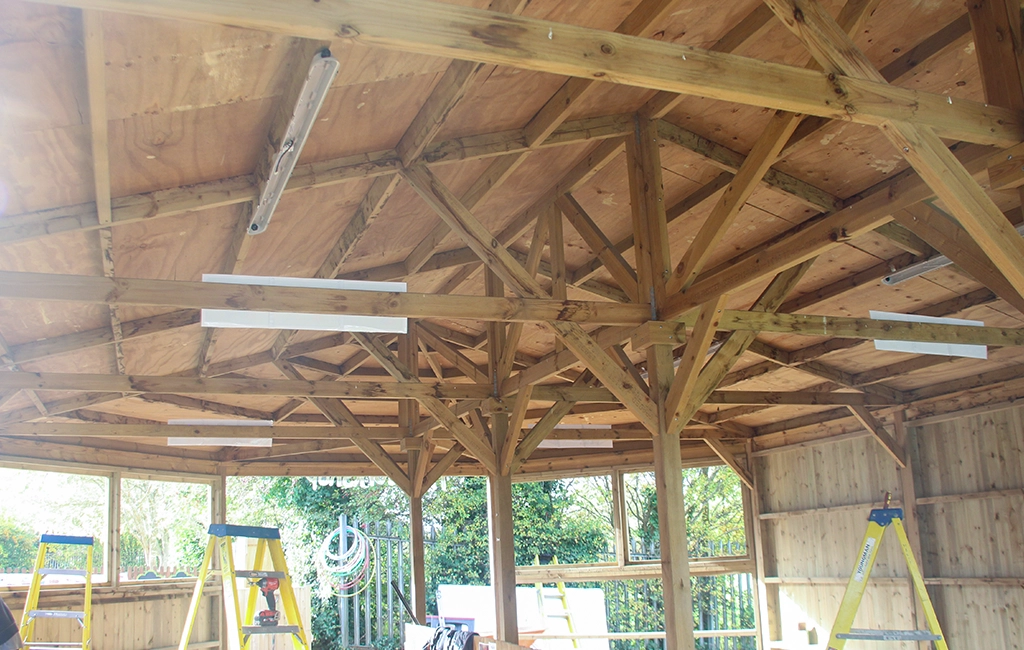 Premium Oak Gazebos
A natural-looking outdoor space should be built to last. Therefore, our premium oak gazebos are made from 100% European Green Oak, constructed with traditional jointing to create a sturdy, and long-lasting structure.
For more on your timber Gazebo options and information on our range of outdoor classrooms, explore our Outdoor Classroom Brochure.
Wooden Adventure Playground Equipment
Get creative with clean wooden designs across our range of bespoke and themed playground equipment perfect for active adventure play experiences. Made with the best wooden engineering and combined securely with a variety of other durable play elements like ropes and climbing walls, your students can get active in a whole new way!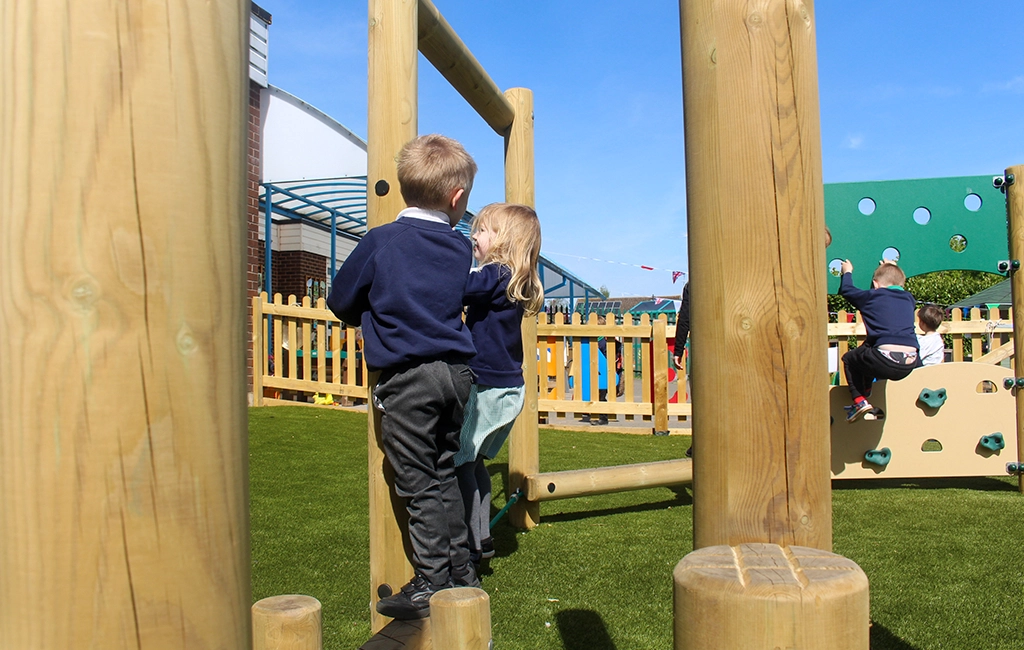 Trim Trail Materials
The timber used in our trim trails is chosen, designed to last, and engineered with precision. Our laminated timber is a combination of multiple layers of strong timber bonded together with high-strength adhesives to create one solid and stable piece of timber.
This technique improves the durability and longevity of your wooden play structures and equipment beyond traditional methods of play construction. Due to the high-strength binding and lamination process, moisture is unable to get into the wood, reducing risks of dampness, mould, and other forms of decay that can cause splinters and other hazards.
Safe Play
Traditional wood play equipment has been improved as playground design has modernised. Nonslip markings, smooth-to-the-touch textures, and secure fastenings between sections create a safer space for active fun.
Cross-hatching on the wooden beams and logs used in our trim trail designs is a cost-effective and non-intrusive method to create grip and prevent slips. Care should naturally still be taken on wooden playground equipment when wet, but this method reduces risks to users in most conditions.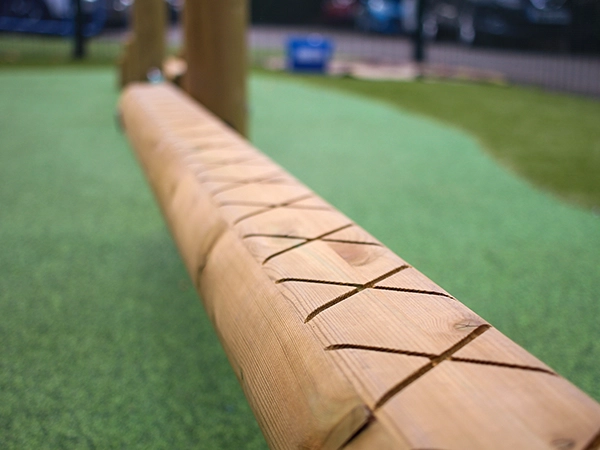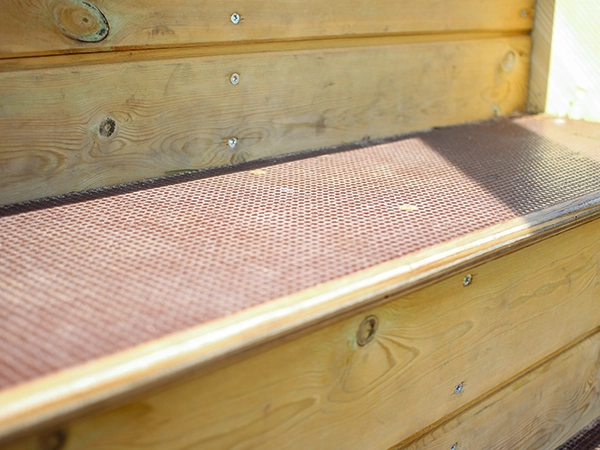 Upgrade your School Playground with Outdoor Wooden Play Equipment
If your current wooden playground equipment has issues with breakages and splintering, we will help you repair and replace it with our top-quality materials even if it was not originally installed by us! The School Playground Company are top UK commercial wooden playground equipment designer and supplier ready to help you extend the life of your playground with innovative materials.
Get in touch with us to discuss your options and how you can benefit from a modern look at traditional play equipment and materials. You can book an appointment or request a quick quote from us today with our handy contact form at the top of the page.