Need inspiration for your next play area? At the School Playground Company, we are always keeping up with the latest innovations to deliver top-quality designs. Read on to discover five inventive school playgrounds, and how you can apply their strengths to your own designs.
Kolle 37 – Letting kids lead the way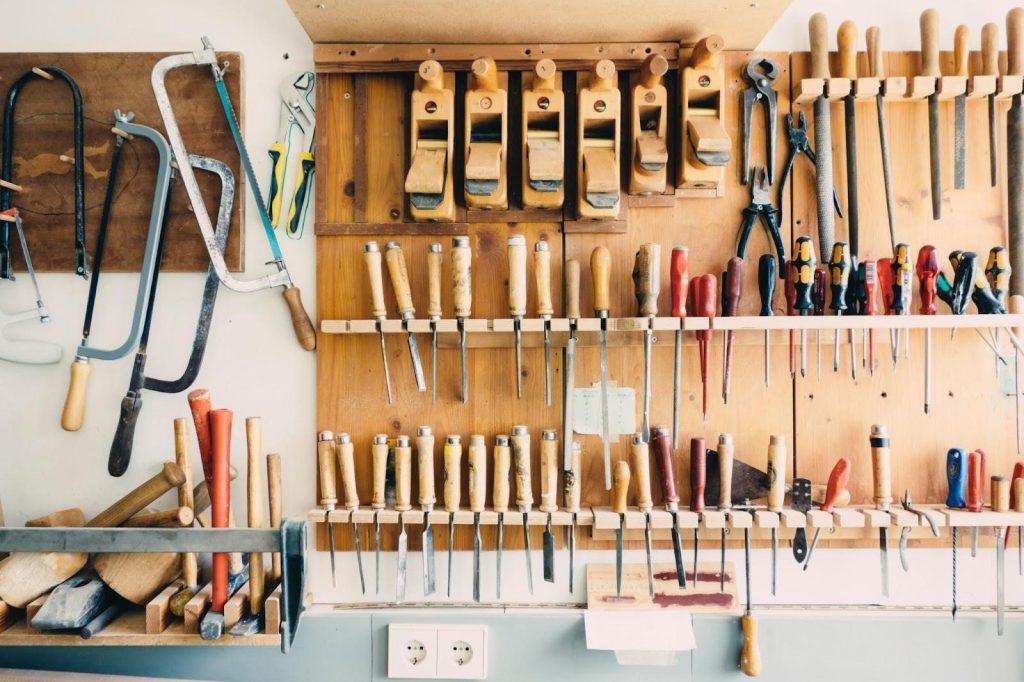 In 2017, the short film Imagine Kolle 37 shocked parents. It showed the Berlin-based Abenteurlicher Bauspielplatz Kolle 37, in which adults are barred besides the education specialists who supervise. Children can play with animals, make pottery, and tend to a garden— as well as work a blacksmith's forge and build huts with real hammers, saws, and shovels.
Kolle 37 and 'adventure playgrounds' like it may be controversial in the parenting world, with some touting it a welcome antidote to helicopter parenting, and others viewing it as a lawsuit waiting to happen. No matter your parenting approach, the playground illustrates the value of giving children room to make their own fun.
Most play areas are designed to be used in a set way. However, playgrounds that allow different uses of the equipment can foster creativity.
A more realistic source of inspiration is the National Building Museum in Washington DC's Play Work Build exhibit. Children could make their own buildings and contraptions with large foam blocks of different shapes.
Find out more at kolle37.de
Rio Tinto Naturescape – Integrating the environment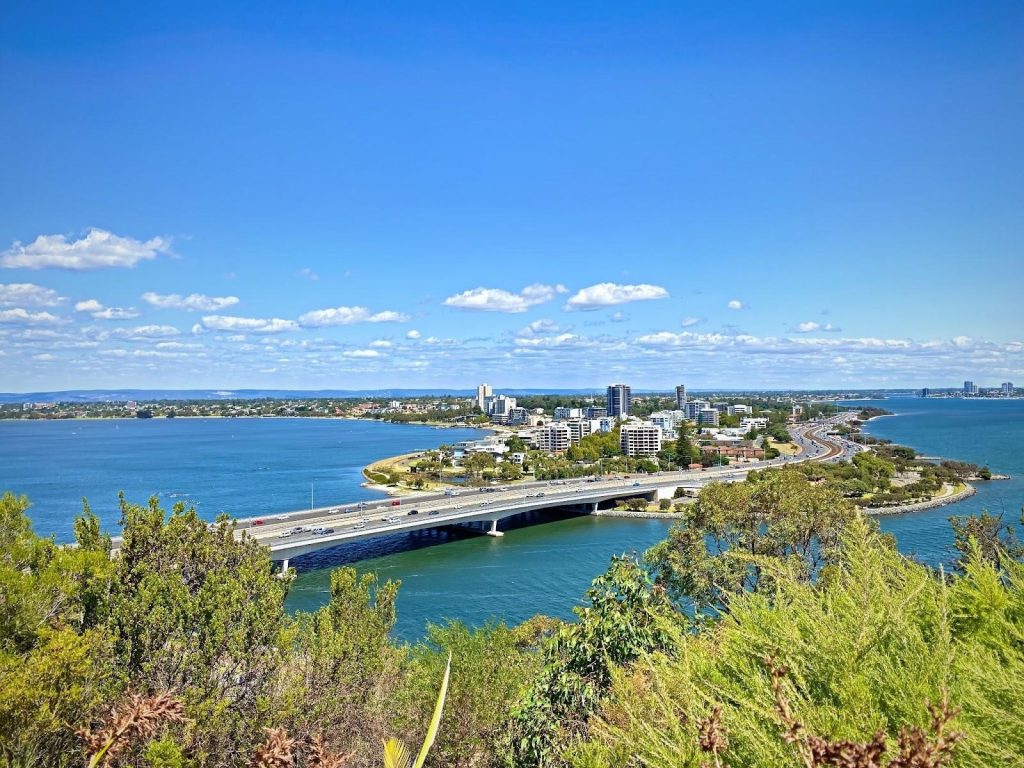 Located in Perth, Australia, the Rio Tinto Naturescape promises a mini version of the 'bush experience' and certainly delivers. Kids can make mud pies and climb rocks in the Paperback Creek, or use modular equipment in the forest.
A study by the University of Tennessee found natural play to be the most beneficial to children's development. Rio Tinto integrates structured play equipment with opportunities for free play in the natural environment.
Find out more at bgpa.wa.gov.au
City Museum St Louis – Theme, Education, History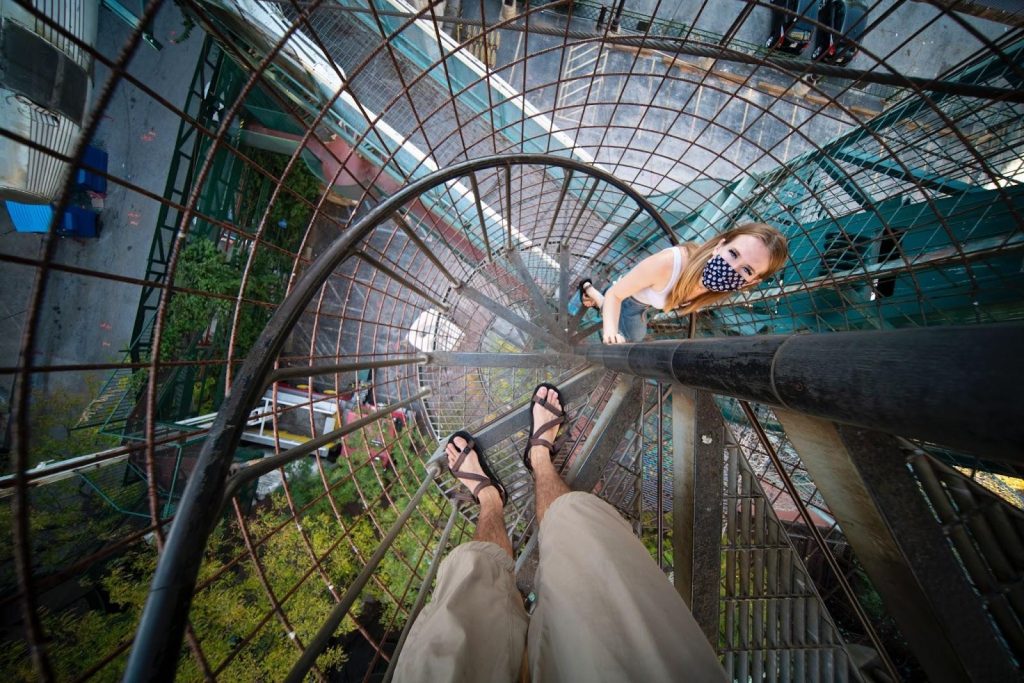 Part education centre, part art exhibit, City Museum repurposes items from St Louis' industrial history into epic play equipment. This includes a fire engine, two aeroplanes, and an underground shaft once used for transporting goods turned into a three-storey slide.
Maybe you don't have a decommissioned aircraft, but City Museum puts the adage 'show don't tell' to good use. The playground reveals St Louis' manufacturing history, as well as making both art and engineering exciting to young brains.
When designing your own play area, think about how local history or other educational topics can be utilised.
Find out more at citymuseum.org.
Clemyjontri – Inclusivity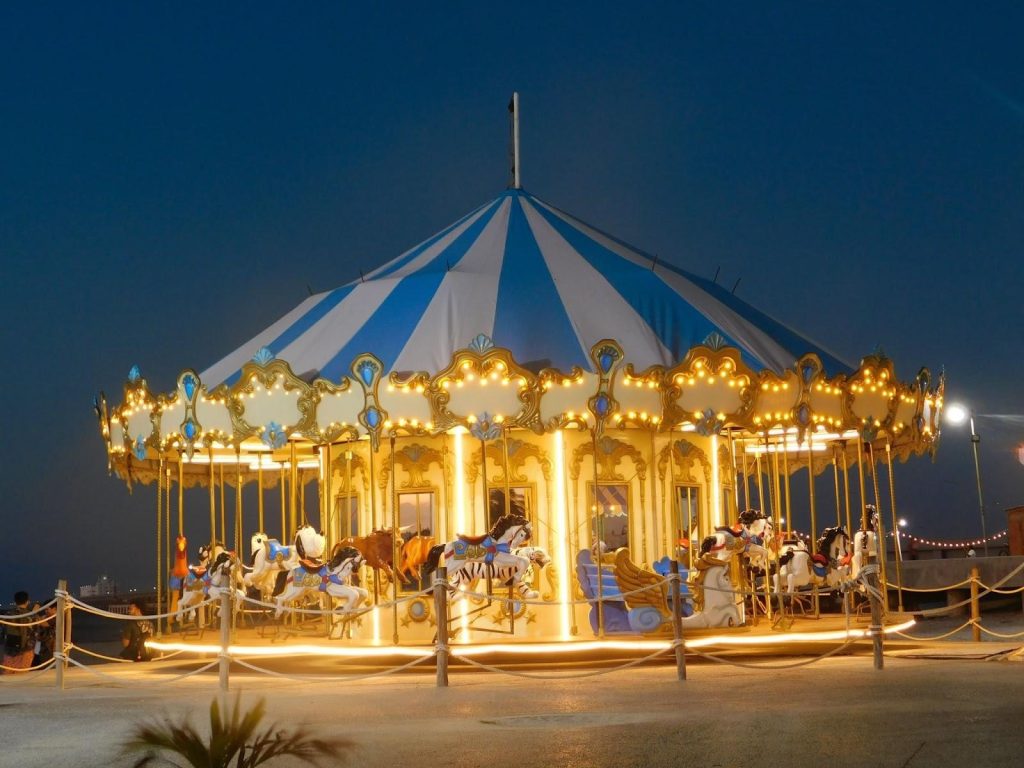 Google 'World's Most Influential Playgrounds' and chances are, Virginia's Clemyjontri Park will show up. Its wheelchair-friendly swing and network of ramps encourage children with and without mobility issues to play together.
Different sections serve different types of play (educational games, physical challenges, and sensory stimulation), appealing to children with varying cognitive abilities.
When it comes to what Clemyjontri can teach us about play inclusivity, the takeaways are twofold.
The first is the importance of integrated play. Consider where you can install intersections: areas where kids of different ability levels can play next to each other. For instance, installing both wheelchair accessible functions and standard seating on a roundabout.
The second point involves broadening one's understanding of 'inclusivity'. When designing inclusively, the needs of children with developmental disorders are often neglected due to their more subtle presentations.
One solution is to complement modular playground equipment with quieter areas (e.g. sensory gardens) for children who may become overwhelmed by noisy playgrounds. Such a holistic approach leads to the next point…
Find out more at fairfaxcounty.gov.
Gathering Place Tulsa – Holistic Playgrounds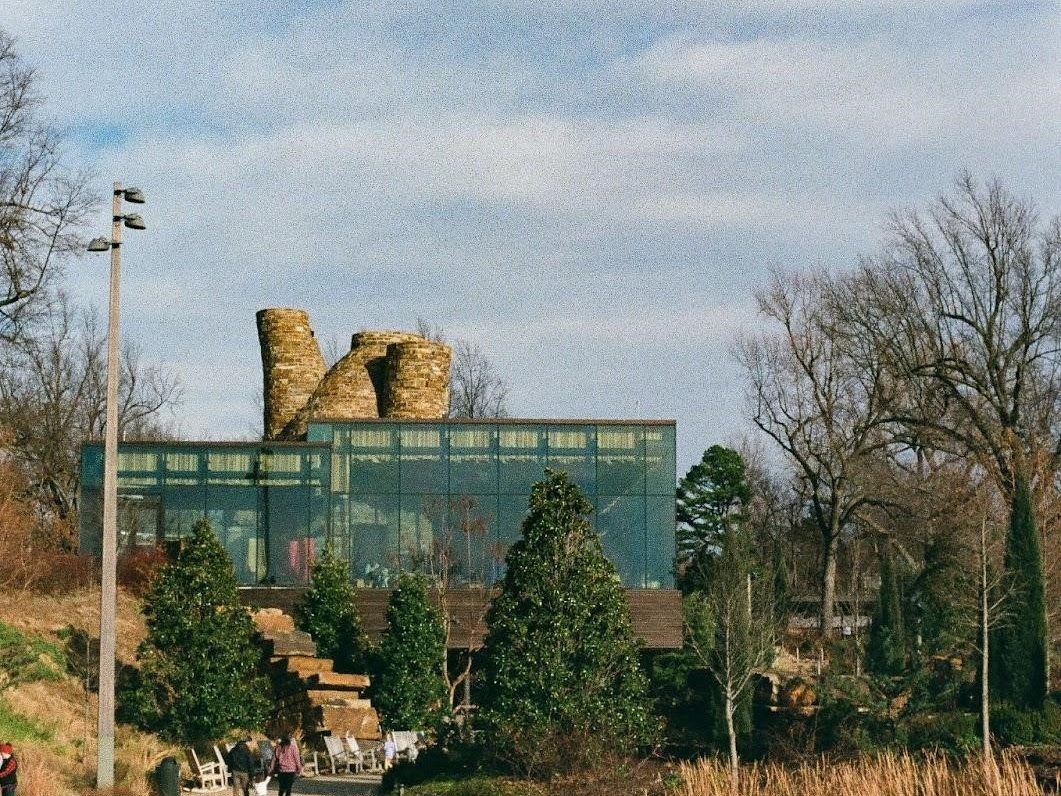 Tulsa's Gathering Place boasts a wide range of facilities; an adventure playground; a sandpit; a mock castle; a 'fairy village', and a sensory garden.
In June, the government renewed its Primary PE and Sports Premium: a £320 million grant aimed at improving fitness in schools. In a manifesto, the government emphasised its focus on making exercise and outdoor activity systemically embedded in children's lives.
This means making exercise part of children's daily routines— investing in outdoor classrooms, installing bicycle racks, and including vegetable patches.
The best children's playgrounds foster different types of play— active, sensory and imaginative, both structured and unstructured. They also provide opportunities for other types of activities, like benches for resting, reading, and talking. Such holistic designs naturally make outdoor activity an integral part of daily life.
Find out more at gatheringplace.org.
---
Obviously, the play areas we've discussed today are labours of both love and spectacular resources. However, at the School Playground Company, we take inspiration from the latest innovations in playground design and adapt them to your schedule and budget.
Check out our product range today, which includes outdoor classrooms, items for both sensory and active play, and more. If you want to discuss how we can bring your ideas to life…
Give us a call at 01455 412134 or fill out our handy enquiry form