Kids across the country are coming back to school in the next few weeks, are you ready?
Begin to bring your playground up to standard with our new checklist for the best playground ideas for primary schools to start the school year off right.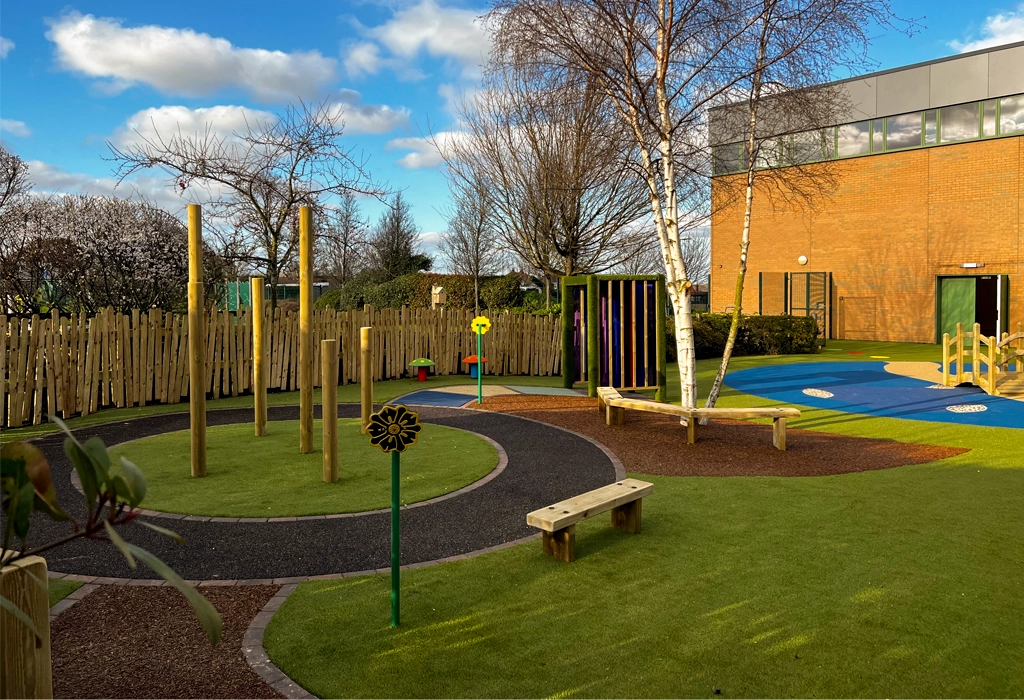 1. Essentials for new school starters
New students coming to your school should find a welcoming, fun space on their first day. Incorporating colours, fun designs, or even themed play areas can make their introduction to school an adventure!
Active Play equipment and other playground items may not be suitable for your new reception classes. Accommodating different levels of ability includes providing excitement to all students. Our Mini Trim Trails for schools and nurseries are specially designed with Early Years children in mind, with a range of customisable components from balance beams to climbers, and traverse walls all scaled down to accommodate younger children's safety.
2. Inspection, Maintenance & Playground Repairs
Before the school year starts, it is important to undertake a safety inspection of all your equipment. Important parts of playground safety to look for include:
Splintering on wooden playground equipment
Loose bolts and fastenings
Worn down safety surfacing
Faded playground markings
Clear surfaces with no foreign objects embedded
If you notice anything unsafe on your playground, now is the time to get it sorted out. Even if it was not installed or designed by us, the School Playground offers our expert playground repairs and refurbishment services for any play area in need.
3. Accessible flooring
Playgrounds with accessible surfaces allow for a healthy and inclusive school environment where everybody is welcome to enjoy play. Flat, even, and non-slip surfaces are important for both wheelchairs and buggies to gain access and stay safe in your play areas.
Including a variety of different playground materials, including safety surfacing, soft play carpets, and non-slip pathways, creates an exciting playground for everyone. Playground design with fun markings and different areas for equipment, learning, sports, and play to provide diversity in available activities for all different interests.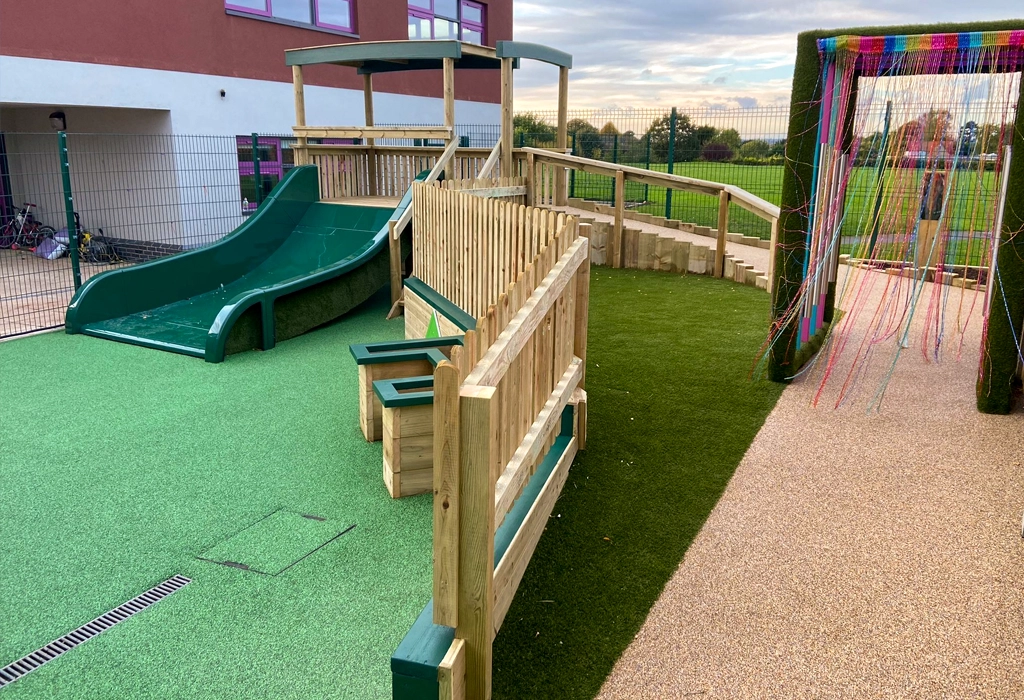 4. Inclusive Playground Equipment
Inclusivity in play is an essential way to ensure every child has the opportunity to enjoy their time outside in their own way. Appealing to a range of interests and abilities with a range of play items is a great way to introduce variety to your play area and keep kids excited about outdoor play.
Sensory playground equipment encourages students to interact with their surroundings to better understand their environment. Simple puzzle games, musical play equipment, and textured or tactile play panels help all kids develop fine motor skills, but are especially important for children with autism and other developmental differences to stimulate the senses in a way traditional playground equipment might not.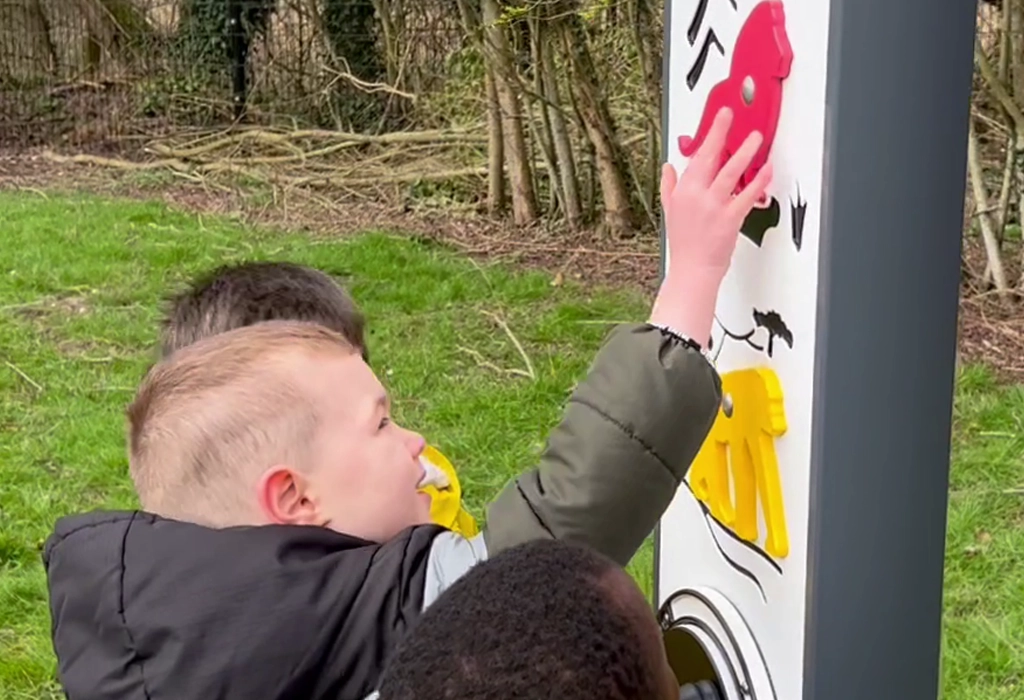 5. Outdoor Educational Play Equipment
The school playground doesn't have to be completely separate from the classroom, learning through play can have huge benefits. Allowing students to engage in independent learning at their own pace in varied and creative ways develops a healthy relationship with learning and educational spaces in general.
Including educational play panels among more typical school play equipment or in shared spaces like outdoor classrooms or shelters integrates maths, English, and science learning into play seamlessly. Children who thrive in more active learning environments or have tactile learning styles can engage with outdoor, fun learning with this equipment to expand on classroom experiences in different, more practical ways.
6. Themed Playground Markings for Free Play
Children should always have a safe place for free play and activity. A school field or play area should be engaging, inspiring imaginative play and creativity among children of all ages. Playground markings with traditional and creative playground games like hopscotch, giant ludo board games, and number snakes are a must-have. But additionally, providing colour and patterns to an open area makes your play area a more attractive place for students to play together. Bespoke playgrounds with themed elements are a popular choice to set your play area apart. Bringing a forest-themed magical trail, pirate ship, or race track to your playground are just some of the ways you can bring new life to your playground. Children can imagine their own adventures, tell stories, and play games together with inspiration from their new themed playgrounds
Do you Pass the Back to School Playground Checklist?
The School Playground Company has been helping bring a new life to playgrounds across the country for over 20 years. If you think your play area is missing any of the essentials above, don't hesitate to get in touch! Book an appointment or get a quick quote with the handy form at the top of the page or call us at 01455 412134.