We know schools can struggle with building fun playground games for primary school children that meet the physical education national curriculum. Therefore, we strive to provide high-quality outdoor sports equipment and gym packages designed for collaboration, social fun, and fitness.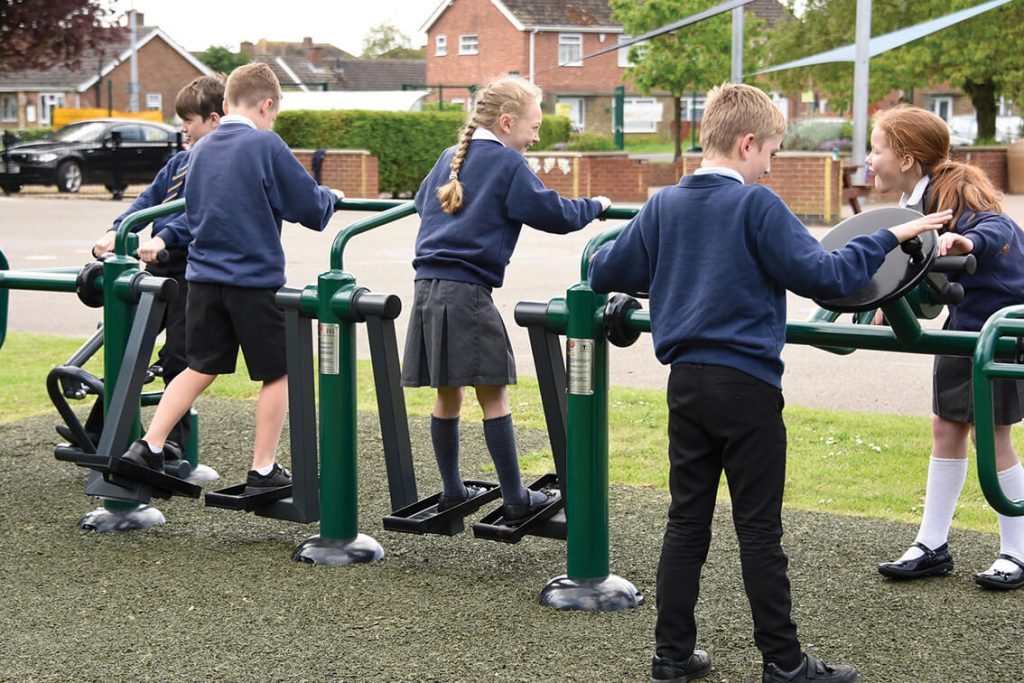 Exercising teamwork games are at their best with quality outdoor fitness equipment designed for children's physical development at 5-7 years such as:
Multi-Use Games Areas (MUGAs)
Daily Mile Tracks
Gym Equipment for schools
Here's how you can improve team building PE games on your playground by investing in quality outdoor fitness equipment designed with schools and students in mind.
Benefits of Teamwork in Fitness and Sports Activities
Teaching students the importance of teamwork and communication is important in all areas of education, but is especially useful to encourage during playground activities.
Research supports that the release of endorphins in physical exercise reduces stress levels and improves mood, while the increased adrenaline can improve confidence. This results in a more open, friendly atmosphere when exercising and playing sports with others, which can aid healthy socialisation, especially in young children
Here are some of the main impacts of regular exercise in teamwork games and activities on social development in addition to the benefits to physical health.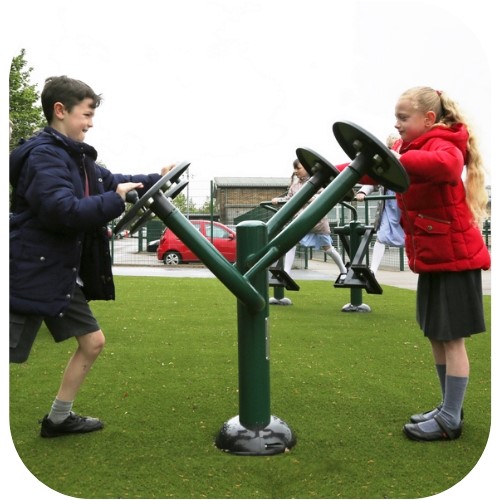 Communication
Team sports subconsciously develop children's communication and collaboration skills while they are playing and having fun. Strategies and different player positions in friendly competition create an environment with a shared goal that requires effective, clear communication and fair decision-making.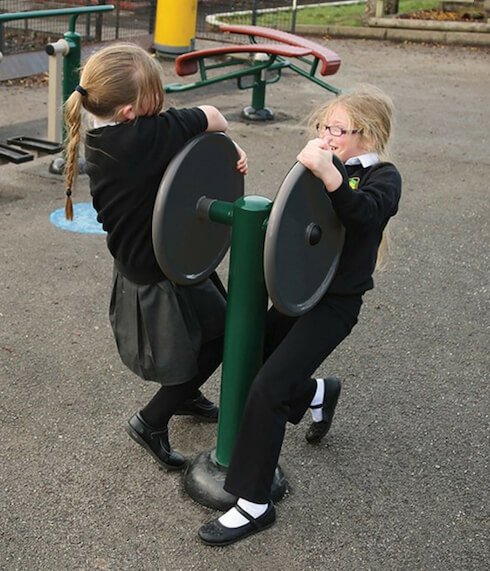 Sharing
When students use outdoor multi-gym equipment and multi-sport equipment they learn to share time and equipment with others. This develops some of the most important life-skills that children need as they grow.
The fact that different sports and exercises focus on different parts of physical fitness means that for a balanced, holistic period of exercise, multiple different areas of equipment should be used. Therefore, sharing and turn-taking activities like circuit training with short bursts of different activities are a great way to meet exercise requirements that take care of the entire body.
Inclusivity
Encouraging accessible sports and inclusive playground equipment is important to teach children respect and diversity through the experience of working with a team of mixed ability in sports. Teamwork games should accommodate different sporting abilities to ensure all children get a full active experience. Often team sports with multiple different roles can also utilise each individual's skills and abilities to encourage working as a team.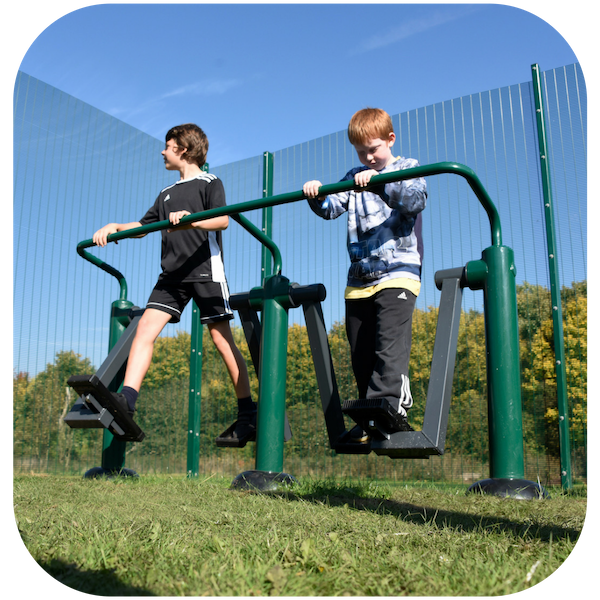 Multi Use Games Areas
School MUGAs make great sports options for the playground as they can incorporate a range of sports, allowing each student to discover and practice a sport that they thrive in and enjoy most. Even in areas with minimal space, the variety of sports equipment included in the MUGA allows for all areas of the UK physical education national curriculum to be met.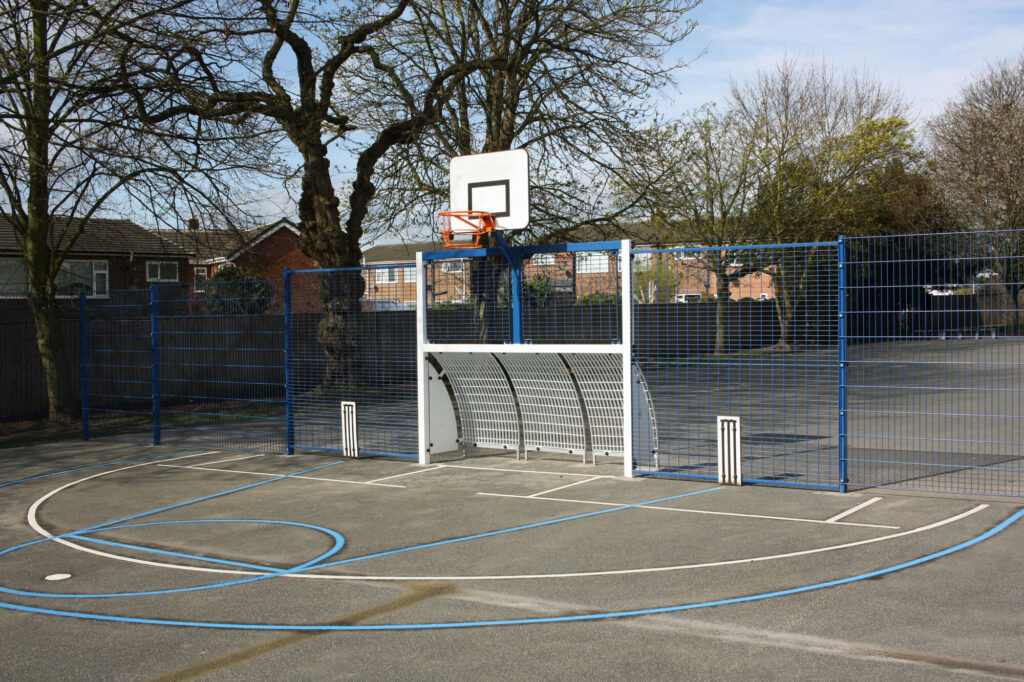 Basketball hoops, football goals, hockey markings, and even tennis nets available as part of a well-equipped MUGA. This enables your PE lessons or students' free play to integrate different gross motor skills and movements for a full active education. Providing a range of sports options means that no student gets left out of their favourite sport, encouraging involvement in teams that helps students make friends and socialize.
Daily Mile Tracks
The Daily Mile initiative has encouraged over 4 million children around the world, including in over 10 thousand schools across the UK. This activity encourages children to strive to develop their fitness each day, progressively improving their overall health and enjoying the fresh air.
This allows children to run or walk the mile at their own pace but with a common goal shared between everyone. Providing a safe track with fun and instructional playground markings along the way creates a shared space for exercise where children can push their limits and encourage each other to keep going.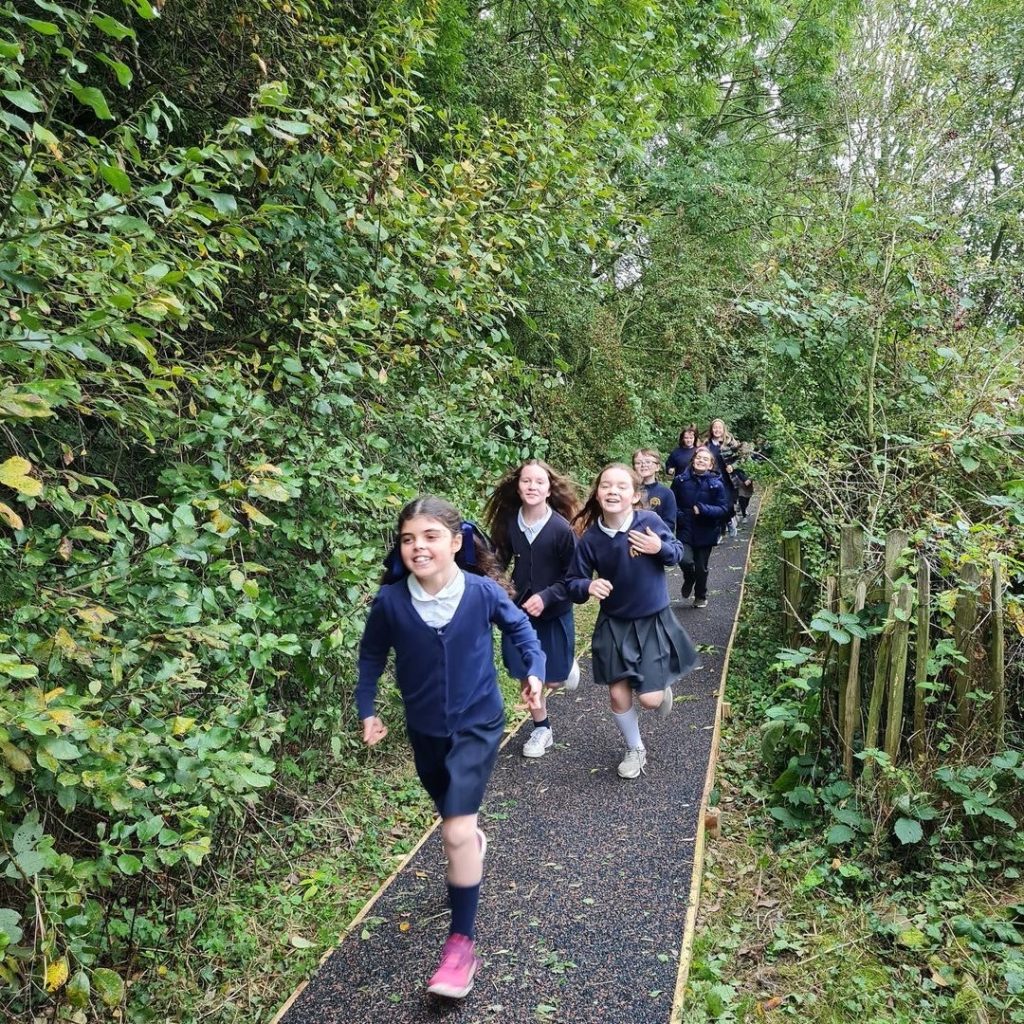 MultiGym sets
The School Playground Company offers inclusive, varied options for fitness as part of our multiple packages of gym equipment for primary schools. Providing a social space for all different forms of exercise is a great sports premium spending idea to benefit PE lessons and break times.
Emphasising teamwork games and collaboration on MultiGym Sets encourages experimentation and fun while exercising. Circuit training around the different school gym equipment pieces, or a team relay race for each member to complete 20 reps on their individual section are just some of the ideas to promote sharing through fitness.
Kid's gym equipment is designed to be accessible to a range of age groups while effectively targeting different areas of fitness. This allows for kids of all abilities to get involved, working at their own pace as the speed and resistance of the equipment is entirely controlled by their movements due to their child-friendly design with unique safety stop systems.
How can The School Playground Company help you?
If you think our sports options and kid's gym equipment are right for your school playground or have any questions about our products, don't hesitate to get in touch! Book an appointment or get a quick quote with the handy form at the top of the page or call us at 01455 412134.