Musical Play is a vital part of sensory play which focuses on how children develop their creativity by playing with and exploring the art of noise making. This natural part of play develops as a child grows and begins looking for more opportunities on the playground to explore music and sound in new ways.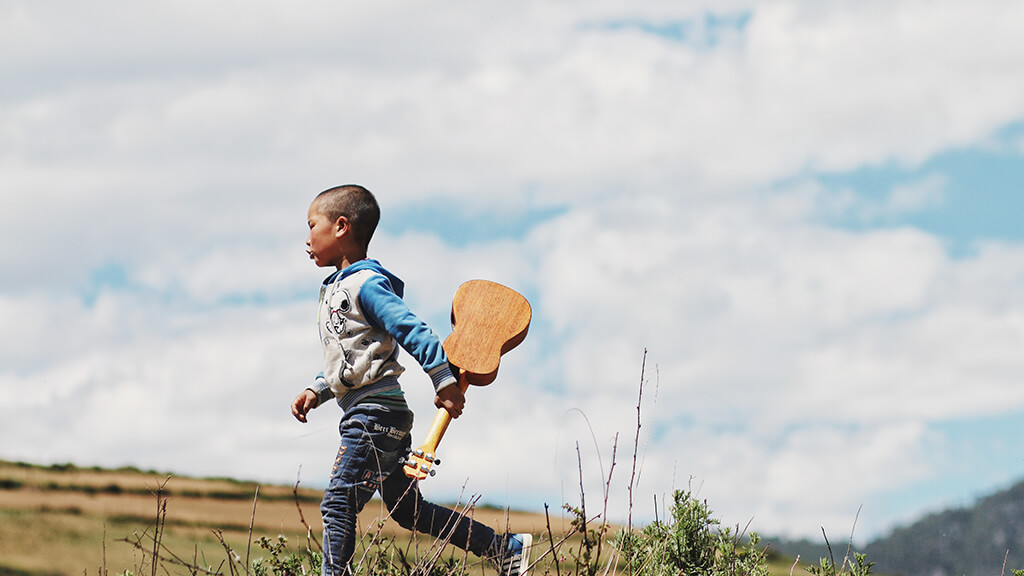 More and more playgrounds are using sensory equipment like sandpits, water areas and interactive play panels in children's play areas, school playgrounds and outdoor classrooms, but many miss opportunities to engage with Musical Play in their playground design.
By simply making a few changes to your playground design, you can transform a silent play space into one full of music and fun, where children can learn to love music at their own pace.
Why is Music important for Children?
There are many direct benefits of Musical Play:
Calming effects
Developing fine motor skills
Improving attention spans and concentration ability
Improving observational skills
Building a sense of curiosity
Language development
Enhancing memory
Developing social and communication skills
Understanding cause-and-effect
Enhancing creativity.
Music is a great way to inspire children of any age. Babies and infants banging toys or cutlery around to explore sound may seem unimportant but is actually one of the earliest signs of healthy self-expression we can see as parents and teachers.
This behaviour is an important aspect of childhood behaviour which can be directly encouraged by allowing space and equipment for this musical energy to be directed in more effective and fun ways.
Making music essential in children's development alongside education is vital to build a child's confidence and sense of identity. Not every child may become a pop-star, but building music into their lives benefits their life-long self-expression and excites their ideas of the wider world in endless ways.
How you can Encourage Musical Play
As with any aspect of children's play, to get the best results from Musical Play is to follow their lead, see where their curiosity leads them, and provide a safe and open environment for diverse musical expression.
Percussive play is the most accessible method for young children so providing musical play panels among other sensory equipment is a great playground idea for primary schools and play groups. Musical sets with a range of simple chimes and bells provide an amazing opportunity for children of ages 3-6 to discover their musical instincts without getting overwhelmed.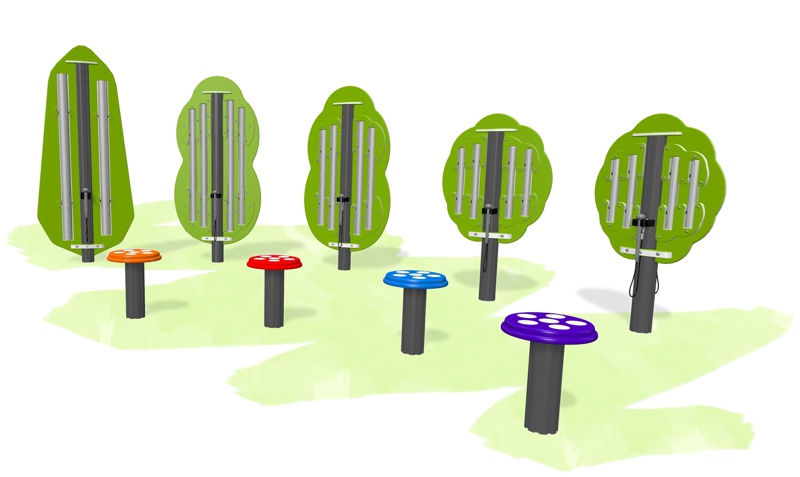 As a child grows, more complex ideas of musicality can benefit their decision-making and more complex motor skills. So, offering a wide set of musical interactive play equipment of rotating drum percussion, maraca shaker equipment and more bells options is important to inspire ages 7-11 to find their own specific creative voices in an accessible and fun way.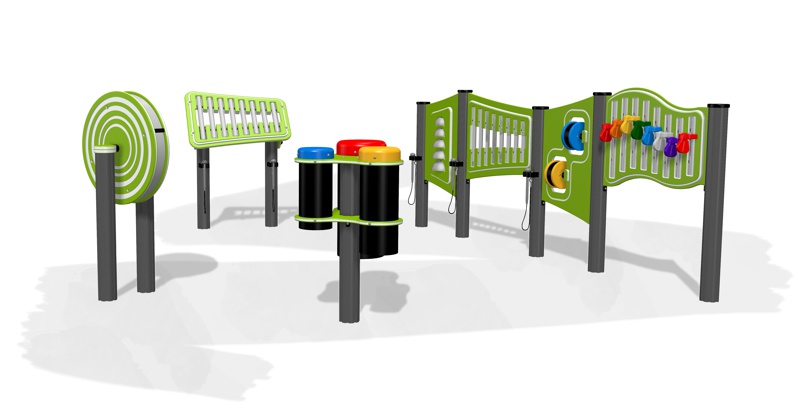 Allowing children room to create and explore in their own ways by giving them the opportunity in using exciting and engaging equipment in your playground design is important in encouraging inclusivity and freedom of expression which is important throughout childhood development.
How The Playground Company Can Help
Our range of charmingly designed Musical Sets offers an opportunity to greatly expand what your playground offers. By adding a focus on Musical Play to the other educational outdoor play equipment we offer, you can make a well-rounded developmental experience to the children using benefitting from and enjoying your site.
Contact us today more information.