Here at The School Playground Company, we know the importance of outdoor classrooms and all the play benefits that come along with them. We have a large range of outdoor classroom play features available on our site, but why not make up your mind on its benefits first? This week's blog focuses on our top 5 favourite reasons for investing in an outdoor classroom.
1: Mental Health Benefits
It goes without saying that children's mental health is a huge priority for teachers, parents, and caretakers alike. Keeping children happy and healthy is a huge part of positive development, and an outdoor children's playground can help contribute to that. With the chance to be outdoors and breathe fresh air, switch up their routine and add excitement with a change of scenery, and have more space to run around and play freely, the mental health benefits of an outdoor classroom are not to be ignored!
2: Physical Health Benefits
Rather than sitting in a classroom all day, outdoor classrooms can encourage active learning. Getting children outside and moving the learning space to an outdoor space can encourage more movement and activity, depending on the lesson, activity, and equipment used. The more opportunities children have for movement and physical activity, the better their physical health will be!
3: Keeping Things Interesting
At an age where their brains are rapidly developing, it can be hard to keep children's attention. By switching up their everyday routine (in this case, indoor learning to outdoor), it provides a welcome break from children's normal routines. This can help increase concentration and attention span, which will lead to being more alert and involved with the lesson at hand.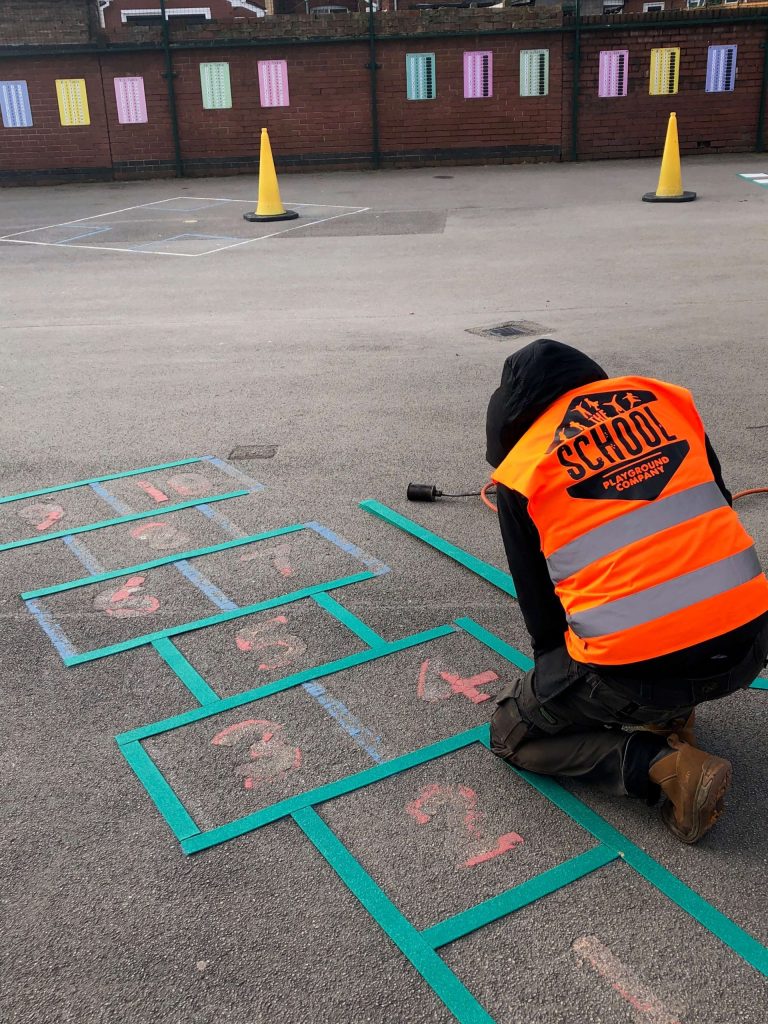 4: Developing Essential Skills
There are many key skills that children need to develop early on. Whether this is communication, sharing, or relationship building, outdoor classrooms are a great way of putting children into environments where they can flourish and build up these essential skills.
By moving learning outdoors, children can adapt to a new environment and move outside of their comfort zone. An added bonus is that they will be surrounded by their classmates too, so this is where communication skills can develop; teamwork naturally lends itself to improved communication and necessary habits like sharing and turn-taking.
5: Promoting Inclusivity
It's vital that children of all abilities are included in play. Without inclusivity, children with physical or learning disabilities cannot fully participate in lessons and activities to the extent that their able-bodied peers can.
Moving learning outdoors opens up a whole host of play and learning opportunities that can be geared towards inclusivity. With the extra space for wheelchair users, a wide range of inclusive playground equipment able to be installed, and educational sensory equipment on offer, it is easy to find a way for children of all abilities to feel equally included.
What Should I Include In My Outdoor Classroom?
At The School Playground Company, we know the value that outdoor classrooms bring. After all, with a wide range of proven benefits, it makes sense that your playground project should be optimised for every child to be able to experience outdoor learning to its fullest potential. The School Playground Company offers a selection of unique and interactive outdoor learning environments, designed as spaces that accommodate a fun and different learning experience. Take a look at the products we offer here
What Next?
If you like the look of our products and agree that an outdoor classroom is valuable, we can help you bring your playground project to life! Simply fill out our contact form and we'll be back in touch ASAP to talk about how we can help.