Playground markings for Schools are a great addition to your existing playground. Thermo Markings increase fun and learning opportunities.
Our services cover all aspects of educational playground markings. We also offer a free design service to help you plan your playground space.
What Are Thermoplastic Markings?
Thermoplastic is a plastic polymer material, which becomes soft when heated and solidifies when cooled. We use this for playground markings as its highly durable when applied to tarmac playground surfaces.
Preformed markings are colourful pre cut designs, which are ready to lay directly onto your playground. We offer huge range of designs from traditional games to activity trails.
How Are Playground Markings Installed?
Our specialist installers bring the playground markings to site in pre cut sheets of material. We then prepare the existing playground with a specialist priming solution. Once primed, the markings are positioned and then heated up. As the thermoplastic material melts it bonds to the surface. After just a few minutes the playground marking has cooled and set into place. Your new playground markings are now ready for the school children to play on!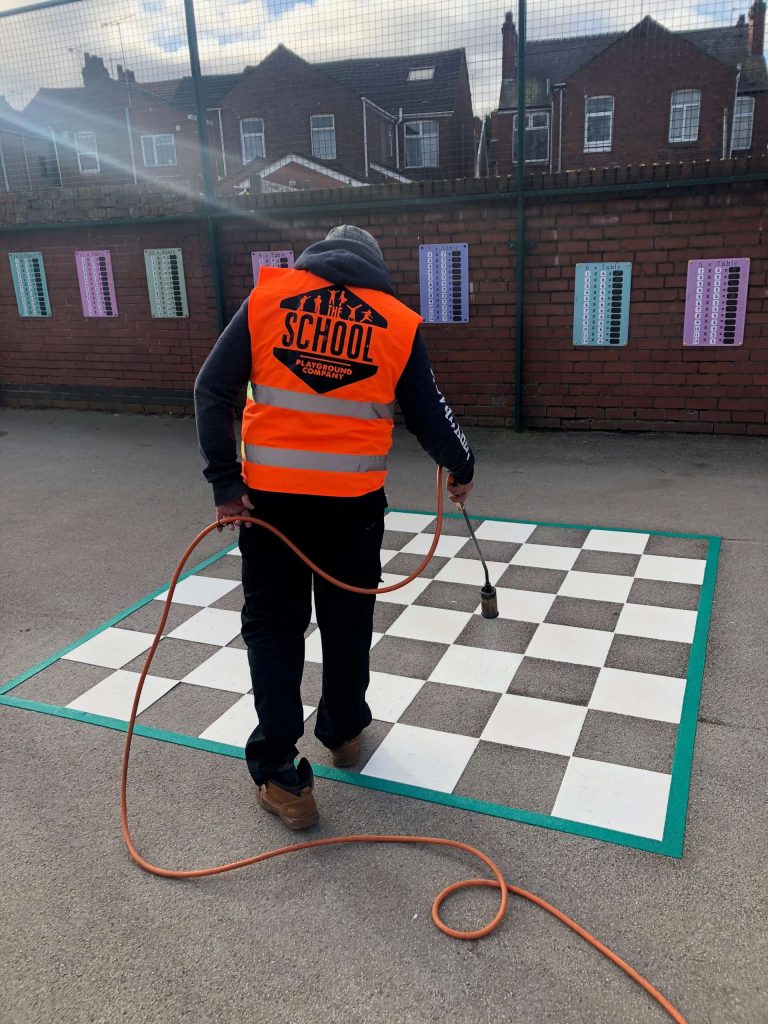 How Long Will My Playground Markings Take to Install?
Our team of experienced playground installers can install a simple playground marking – such as a hopscotch in as little as half an hour. The time we spend on each marking varies dependant on the design. Complex markings can take up to two hours. We would rather take our time during the installation process – because they are difficult to remove once laid! Our skilled installers are very careful during the setting out of your new markings to ensure no mistakes.
How Long Will My New Markings Last?
All our School playground markings are guaranteed for a minimum of three years. Some of our markings can last for up to ten years, so it really depends upon use.
I Really Like My Existing Playground Markings – Can We Go Over them?
Yes! We can overlay existing playground markings and give them a new lease of life. A member of our team will carefully measure your existing play markings to ensure our installers bring the correct materials to site.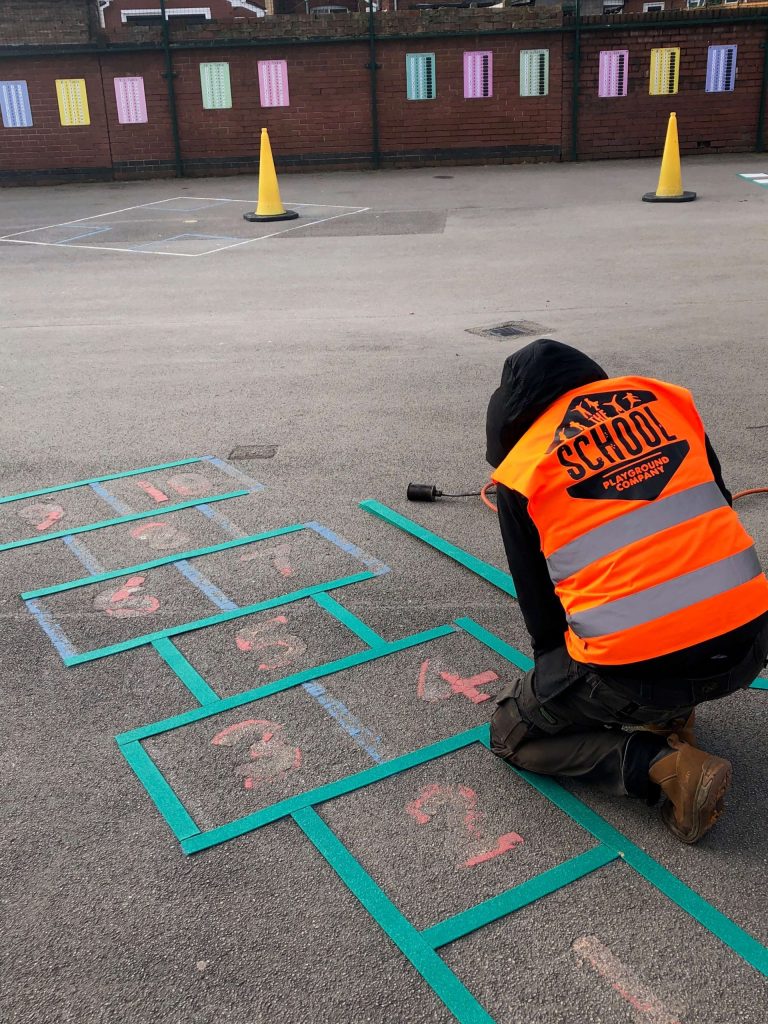 Do Playground Markings Get Slippery?
No. Our thermoplastic play markings are installed with tiny glass beads, which are applied whilst heated. Once the markings have cured it produces an anti slip effect to the markings.
Do You Provide Bespoke Designs?
Absolutely! Check out our gallery page here to view some of our previous work. We can provide bespoke designs that are unique to your school. We can even supply and install your school logo as a great entrance feature.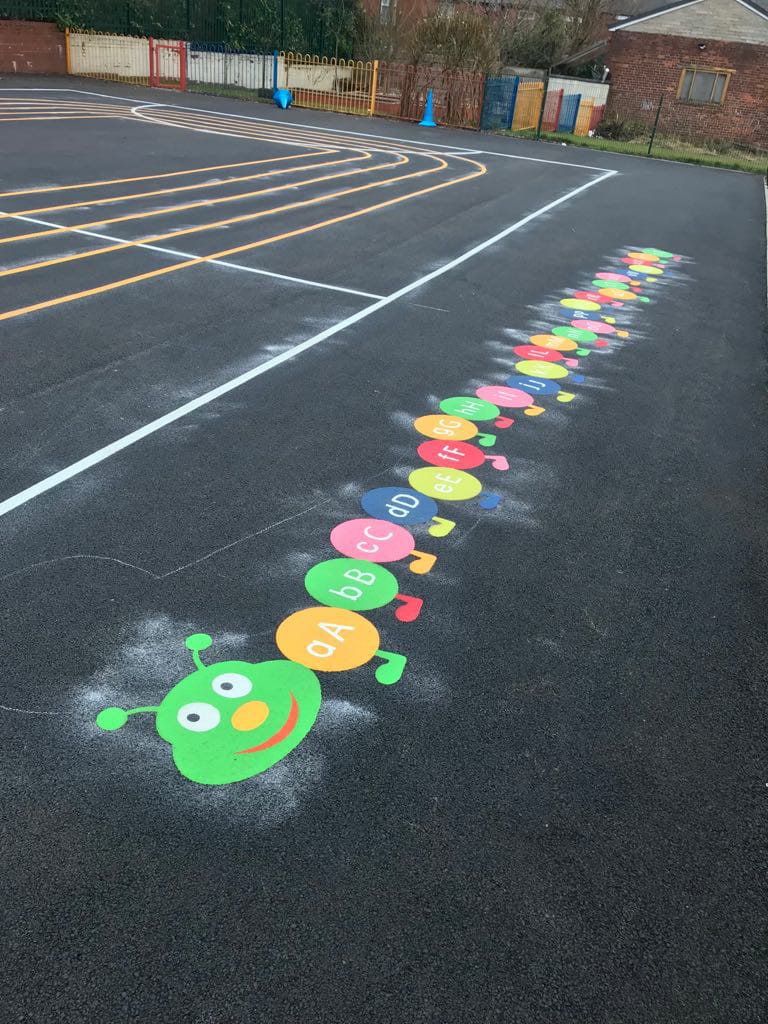 Our playground markings for schools are a great affordable way to brighten up any playground. We help you to choose from a wide range of standard designs to increase learning and promote physical activity in your school playground.
We offer a free no obligation advice, design and quotation service. Contact us to discuss your next School Playground Project or click here to book an appointment with a member of our team.